Co-Founder, Director & CEO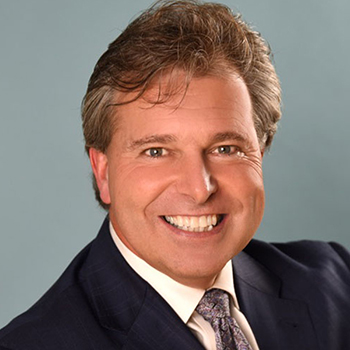 Air Force Brigadier General (ret.) John Michel is Co-Founder of Skyworks Aeronautics Corp., serves as the company's CEO and is a member of the company's Board of Directors. In addition to being a widely recognized expert in culture, strategy, and organizational change, he's an award-winning author, TED speaker, and leader who has successfully led several multi-billion-dollar transformation efforts.
Prior to joining Skyworks in 2017, John completed a distinguished 26-year career in the United States Air Force, where in his final assignment, he led NATO's unprecedented 14-nation effort in Afghanistan to build the $6.7 billion Afghan Air Force. His efforts leading this international coalition culminated in his team being awarded the 2014 Department of Defense's highest award for innovative nation-building efforts. After transitioning from military service in 2015, John served as Chief Innovation & Strategy officer and President of international operations for MV Transportation, America's largest privately held transportation company. In this role, he created the highly successful Patriot Express "Uber for the VA" ground mobility service and led the international sales and business team to record profitability.
During his tenure at Skyworks, John has been responsible for co-developing the companies go to market strategy and establishing numerous domestic and international strategic partnerships, including with the government of Serbia for manufacturing the Hawk 5 aircraft. John has also led Skyworks strategic communication efforts, conducting dozens of interviews and speaking at numerous state, national, and international conferences as to the transformative potential of gyronautics. John also serves as a member of the US Council on Competitiveness, serving as a subject matter expert on innovation and mobility.
John has earned several advanced degrees, including a Master's of Aeronautical Science from Embry-Riddle Aeronautical University, a Master of Military Operation Art from Air University, and earned a Doctorate in Transformational Leadership from Bakke Graduate University. He is also a graduate of the Stanford University Supply Chain Leaders Course, the Harvard Law School Program on Negotiation, and served as a Senior Executive Fellow at Harvard University's JFK School of Government.