Strategic Board of Advisors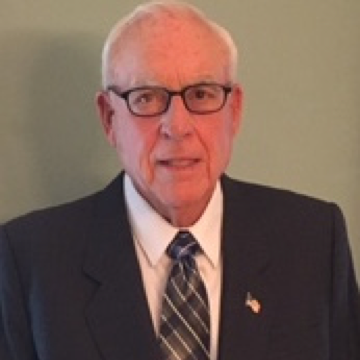 Lt. General (Ret) Otto J. Guenther led a distinguished 34 year career in the U.S. Army where he served at all levels in multiple U.S. Army and Joint Service assignments which included service in Vietnam as a communications and electronics maintenance officer, and Commanding General of Communications Electronics Command (CECOM) and Fort Monmouth/Vint Hill.    In the command, he led the Research and Development, Acquisition and Logistics support for all command, control, computers and communications which included avionics equipment for rotary and fixed wing aircraft for the Army.
His final Army assignment was on the Army Staff as the first Army Chief Information Officer (CIO)/Director of Information Systems, Command, Control, Communications and Computers (DISC4).    He was recognized with many service awards to include the Distinguished Service Metal and by industry awards from organizations such as Armed Forces Communications Electronics Association and Government Computer News.
Following retirement from the Army, he continued support of the Services in a civilian capacity as Vice President and General Manager for Computer Associates International's Federal Systems group.    Additionally, he was Sector Vice President and General Manager of Northrop Grumman's Tactical Systems Division.    In this Division of Northrop Grumman, he led critical efforts supporting the Warfighter in the oversight of Battlefield Digitization, Command and Control, the Hunter Unmanned Aerial Vehicle (drone) and systems engineering activities.    He also worked to expand Mission Systems' capabilities to the Marine Corps as well as Friendly Land Forces through Foreign Military Sales.   Under his leadership, the Division grew to approximately 1650 employees located in several key customer locations with over $700 million in acquisitions.
Lt. General (Ret) Otto J. Guenther has been a member of the Board of Trusties for McDaniel College for more than the last 10 years.    During his support to the college, he has been honored with numerous awards.    He also serves on the Board of Directors for both Widepoint Corporation and Small North Virginia Company (SNVC) as well as the AFCEA Educational Foundation Board and Aurora Foundation Board.    He is also very active in numerous leadership positions with his church and continues to support the homeless in the Lorton Community Action Center and Rising Hope Mission Church, all in Northern Virginia.
Lt. General (Ret) Otto J. Guenther graduated from Western Maryland College (now McDaniel College) with a BA in Economics and was commissioned in the ROTC as a Signal Corp Officer in the Army.    He holds a Master's Degree in Procurement and Contracting from Florida Institute of Technology.    He also completed all levels of military education and training including graduation from the U.S. Army Command and General Staff College, the Army War College, and specialty training at the Defense Systems Management College (Program Management).