Senior Manager, Business Development,
Europe, Middle East and Africa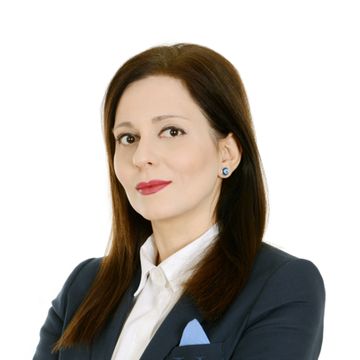 Ms. Blagojevic serves as the Senior Manager of Business Development for Skyworks Aeronautics for Europe, Middle East and Africa. Ms. Blagojevic is a seasoned Project Manager. She is based in Belgrade, Serbia and, as part of her duties, she helps to manage Skyworks Aeronautics strategic manufacturing partnership with Serbian government owned Yugoimport to manufacture Skyworks Aeronautics Hawk 5 aircraft in Serbia. In addition to this role, she is also responsible for the initial outreach to potential customers in Europe, the Middle East and Africa.
Ms. Blagojevic has worked for Deloitte, EFG Eurobank and Al Dahra Holding, as well as a number of other companies, including experience working and coordinating projects with government entities. She holds a Bachelor of Economics degree from the University of Belgrade, a Master of International Business Administration from the Escuela de Administration de Empresas EAE Barcelona, Spain, a Manager for SME (small and medium size enterprises) from the UPC Universidad Polytechnica de Catalunya and a Project Cycle Management Certificate from the Singidunum Univeristy.